Dear Fashionista,
I have splurged recently. Well semi-splurged as I had vouchers. My splurge took place in Marks and Spencers as all good splurges of mine do. Firstly I found, and I add I wasn't looking, this T shirt.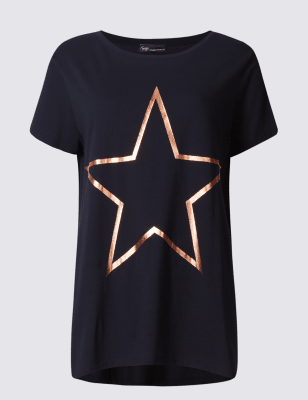 We had only gone into Mark's because Mr Him wanted slippers! I saw this T shirt, I had vouchers, I couldn't help myself. It has a look of Hush to me. It's a relaxed fit, which I like with skinny jeans. Online here it's only available in a 12 now so going quickly. You may want to dash to your local store. At £15 I see it as quite the bargain, and 30% of sale price is donated to Breast Cancer Now.
I have also ordered these gold block heel mules, online here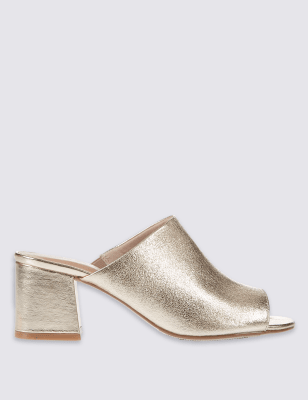 How many gold pairs of sandals does a girl mutton age challenged lady need? Lot's appears to be the answer.