What do Madam Secretary and The Duchess of Windsor have in common?
They both rock red blazers. In fact isn't true red a colour that we can all rock? Or so I've heard. And what better way then a blazer.
I have two red blazers and wear them mostly for work. Why I don't know. What a waste! I have to fix that and get them into my casual wear rotation. My two jackets are coincidentally both from Precis and both over 6 years old. I have to say that when I wear them to a lunch or dinner for work I do feel good amongst the sea of black. Now an anecdote so grab a latte.
A few years ago I went to a formal lunch for business women in London. It was a large affair with 40 tables. I decided to wear a black dress and red jacket. Typically the room was a sea of black but there were dots of red as a few had done the same as I. It came to coffee and I went to the ladies. On walking in the restroom I found that it contained all the ladies in black dresses and red blazers. They had been talking about it as I walked in so on my arrival, also in a red blazer and black dress, they looked at me and all burst out in laughter. I have never made an entrance like that I can tell you. I wondered what I had on...spinach on my nose, chocolate around my eyes, confit in my hair!
Anyway let's move on. I've scoured the Internet and found a few red blazers and jackets for you. There is also Dorothy Perkins on Amazon but I can't link that as it defaults to my account.
Go buy, wear and enjoy dear Fashionista.
First up Precis
Next LovedRobe available at JD Williams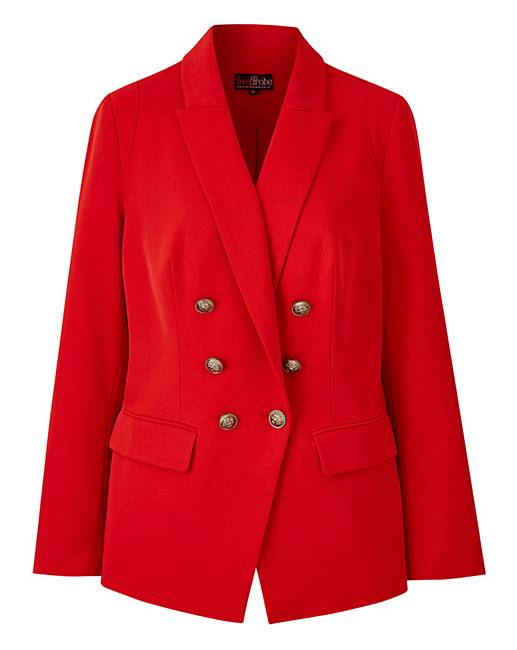 Oh, I'm crushing this next one, but sitting on my hands. I have sourced these for you not me.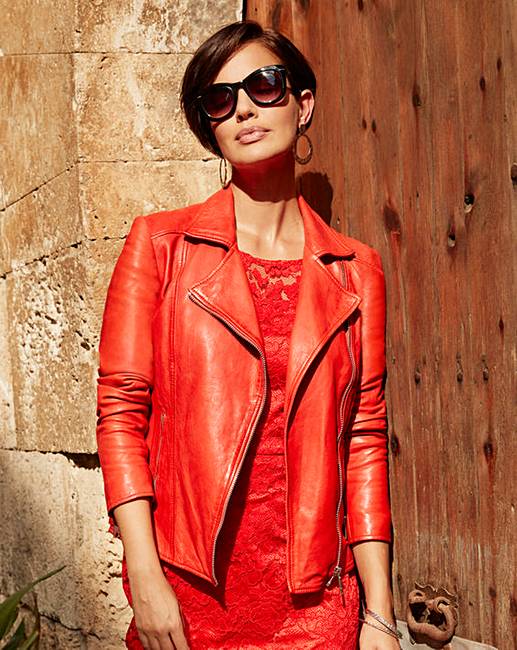 Source JD Williams
joanna-hope-lace-up-trim-biker-jacket at JD Williams
We have to include good old M&S
source Marks and spencer
marksandspencer.com/gold-button-jacket
Baukjen is popular in the UK.
Baukjen
Once you have your red blazer then how about mixing it with a breton and patterend scarf. This is a scarf depicting shoes. Hey it works!
I link up with
Elegantly Dressed and Stylish
,
Not Dead Yet Style,
Claire Justine,
Not Dressed as Lamb,
A Pocketful of Polka Dots,
Stylesplash
,
Nancy's Fashion Style
High Latitude Style